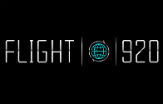 Flight 920
20 singles seeking love and adventure are given the chance to discover 9 exotic destinations. As they go off the beaten track they will discover new and amazing cultures each week. Armed with only their backpacks and determination, they must earn their ticket to their next stop by participating in unique challenges that relate to their new cultural setting and give back to the community they're in.
Throughout the challenges, the ticket winners will have to decide who else to take with them to the next stage. At the end of each week, contestants who haven't won a ticket to the next location must return home, while the others fight to be the last couple standing in order to win the grand prize.

Genre: Prime Time Reality
Episodes: 11 x 90 mins (prime time) + 10 x 60 mins (access prime time)
Broadcaster: TVA, SBS, Italia 1
Country of Broadcast: Canada, Australia, Italy
Production: Productions J
---
Finished Series
TVA 43 x 30-90 mins, 2 seasons (French)
Italia 1 6 x 90 mins, (Italian)
9 stops. 20 singles. Destination: Love.