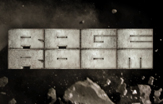 Rage Room
Rage Room is the hilarious and disruptive new show from the UK's All 4. In each episode, 2 furious contestants will pitch to our host and celebrity guest the issue that drives them up the wall! From dating apps to fidget spinners and loud eaters, who will make the stronger case? After the jury's verdict is announced, the winner will be awarded their very own tailor-made rage room, specifically designed to represent the issue at the core of their rage. The victor will be armed with an assortment of "weapons" to help them express their anger, and in a comical catharsis of destructo-therapy, will finally get the chance to smash everything in their path!
Episodes: 8 x 15-30 mins
Broadcaster: All 4, UK
Production: Mighty Productions
OutRAGEeously Entertaining!