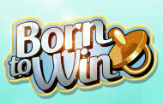 Born to Win
'Born to Win' is the game show where your little ones win big! The day of your baby's birth is a life-changing time – emotionally, and of course financially! 'Born To Win' gives new parents the chance to win prizes for their baby right from the start, upgrading their already wonderful day. Their family and friends will be given the chance to participate in the occasion by completing challenges on the couple's behalf, while the couple watches from the delivery room. The new parents can also upgrade their prizes by answering trivia questions. On return to their home, they receive all the prizes they've won and a special surprise prize.

Genre: Game Show
Episodes: 30 mins
Production: Michal Yannai & Ben Muskal
Give your baby a head start!