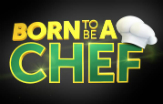 Born To Be A Chef
'Born To Be A Chef' is the dramatic prime time cooking competition that will capture the whole family. Two acclaimed chefs will each lead a team of ten young apprentices, pushing their budding talents to the limits in a tension-filled format where both the kids and the mentors compete to prove themselves! The chefs will challenge the trainees with a wide range of demanding culinary assignments, keeping on only the creators of the most delicious and impressive dishes. Each week, the lowest scoring apprentices will have a chance to redeem themselves in the play-off challenge, while two will be eliminated from the competition. Between the pressure, tears and laughter, which apprentice will win the fight for his mentor and become the best young chef?

Genre: Prime Time Cooking Competition
Episodes: 10 x 60 mins
Broadcaster: TVA, Canada
Production: Productions Déferlantes
---
Finished Series
TVA 10 x 60 mins (French)
They might be small but they dream big!