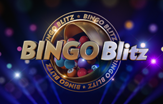 Bingo Blitz
In this exciting game show, 2 participants will play across seven 60-second rounds as they answer a blitz of trivia questions. For every correct answer, a number is drawn from the iconic bingo machine. Every number earns more money – and if you score a bingo, you get to bring home the cash! But they must first bet on how many questions they will get right and if they miss…their road to bingo is blocked! Will they be able to score a bingo?
Using cutting-edge technology to create a cost-effective production with high value, Bingo Blitz takes you on a thrilling ride straight to the future of game shows!
Genre:Game Show
Episodes: 60 mins
Production: Gamechanger
Do you have the balls to win?