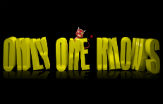 Only One Knows
Five celebrities compete every day for a week in a new kind of quiz that tests not only their general knowledge but also their intuition! In every episode, one contestant is given all the answers and must win as much money as possible – while fooling as many other people as possible! The goal of the others is to expose the bluffer. Not even the host knows … until the final moment of truth! Everybody gets to play: the celebrities, the host, the studio audience and even the public at home. And with the money all going to the charity of the winners' choice, bluffing has never been so worthwhile!
Packed with suspense, surprises, mystery and humor, 'Only One Knows' is French Canada's number 1 game show with over 30% share and over 1,300 episodes aired to date.

Genre: Family Game Show
Episodes: 30 mins
Broadcaster: TVA, Canada; QAA, Russia
---
Finished Series
TVA 1,920 x 30 mins, 11 seasons (French)
Knowing all the answers has never been so tricky!