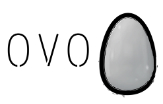 OVO
Meet OVO. In the middle of the chaos of a city and the distractions of everyday life, OVO is a warm and welcoming sanctuary where passers-by can share their most intimate stories and feelings. During each season, our egg-shaped "confession booths" will be placed in 10 different city centers, welcoming anyone who wishes to enter. OVO's mission – to get to know the people... because everyone has a story to tell and everyone wants to be heard.
In this calm and private space, OVO will ask questions and truly listen to what the people of each city have to say. Every episode will revolve around a new theme in a compelling, fun and emotional format that paints a portrait of your nation and touches the whole country.
Episodes: 30 mins
Production: Mediapro and Phileas Productions
Everyone has a story... what's yours?