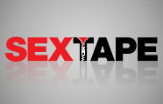 Sex Tape
How would you feel watching your own sex tape? Now imagine other people watching it with you… Could your relationship be improved by sharing your most intimate moments with others? In this provocative must-see social experiment, each week 3 couples will try to fix their relationships with a dramatic and spicy new therapy. They will film their love life for a whole week – the issues, the intimacy and the sex… because if there's a problem in the bed, there's a problem in the relationship. They will then meet the other 2 couples, and under the guidance of a top sex therapist they will reveal their uncensored tapes to each other! Having exposed all, we will see their raw and unfiltered reactions, from the laughter to the conflicts and the tears. Will the new perspective that they get from the camera, our sexpert and the other couples change their relationship?

Genre: Social Experiment
Episodes: 60 mins
Broadcaster: VIJF, Belgium
Production: Armoza Formats
Film it. Watch it. Fix it.